About the Illustrator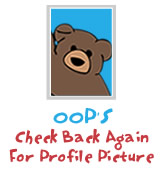 Sean Sanderson has enjoyed art, illustration and design since he was first able to hold a pencil.
Coming from an artistic background he developed his artistic talents. From an early age he mimicked his father's artwork, filling countless sketchbooks.
Sean was very involved in various art programs and shows throughout high school, winning some awards and having his artwork displayed in public galleries.
Sean completed The Graphic Design Program at Fanshawe College and is now working at REM Web Solutions in Waterloo, Ontario.
He is very excited to have been given the opportunity to have his work professionally published and can't wait for the day to read it to his own child.